About Us
Our Services
O2 Business
Benefits
The Benefits of Oxygen
Oxygen has incredible regenerative powers. For decades, doctors have not only recognized this fact but used it in the treatment of burns, gangrene and wounds that simply would not heal otherwise. In an oxygen rich environment, bacteria, viruses, and fungal infections simply do not survive. Below are some of the benefits of oxygen.
Restore Cell Nourishment
Detoxify The Skin
Stimulates Collagen
Increases Circulation
Accelerates Healing
Improves Skin Texture
Safe On All Skin Types
Ideal After Laser Treatment
Before & After
Below are a few before and after photos to demonstrate what you can expect from an OxyAire treatment.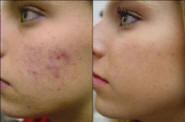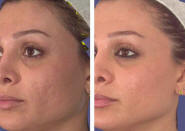 Products
OxyAire O2 Generator

OxyAire O2 Concentrator

Start Now
Having your own OxyAire Spa Equipment is easy. Simply fill out the form below for a free OxyAire demonstration.