Latest News
Face it! We are a world full of beauty junkies! Well now, thanks to OxyAire you can get beautiful from the top of your head, to the tip of your toes without the "junk". Oxygen facials have become a hot new trend in the beauty world.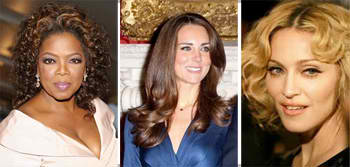 With publicity from celebs like Madonna & Oprah women everywhere are flocking to the nearest spa to experience a blast of pure, unadulterated O2. As humans, we need oxygen to survive; the belief that oxygen has powerful skin nourishing elements has led to the oxygen facial frenzy.
Treating the skin with oxygen not only soothes dry skin, but it also rehydrates and disinfects even the most sensitive skin.
Oxygen facials are also used to treat burns and redness in the skin. Removing impurities and pollutants left on the skin from the outside environment, oxygen has healing qualities that acts as a detox for the skin in a safe and gentle way while rejuvenating your complexion.
One question that I needed answered was the difference between oxidation of the skin (which is said to be one of the top causes for premature aging of the skin) and the oxygen elements of the facials that women go crazy for. Turns out, oxidation of the skin is a process in which exposure to environmental assaults like sunlight, UV rays, and toxins cause rapid production of oxidants or free radicals in our bodies. Excessive amounts of these can actually damage tissues and cause wrinkles and advanced aging of the skin. By treating the skin with pure oxygen, you are restoring the nourishing elements that are not available in our environment as we know it. In the sterilized and controlled environment of the spa, you are able to experience the pure oxygen benefits to slow signs of aging and create healthier, more radiant skin. So, the mystery has been solved!
The oxygen that we are exposed to in the environment is constantly contaminated by free radicals, UV rays, and other pollutants, which essentially makes it toxic for our skin. What oxygen facials do is they take oxygen in its purest state and apply it to the skin, which can have only beneficial effects as it is combined with other vitamins and minerals. It's recommended that you get an oxygen facial once a month to keep normal to dry skin in check. Perfect for teenagers, facial beginners, and pregnant women, the oxygen facial is gentle enough that it is suitable for all skin types.
About Rodney Barnett
One of the country's leading practitioners of Trichology, Rodney Barnett has teamed up with OxyAire Beverly Hills, CA which has ascended expert methods to help thousands of clients to regain beautiful, lustrous hair. Barnett has a Bachelor of Science degree from the International Institute of Trichology, Huntsville, AL, and is certified from the National Association of Certified Natural Health Professionals Warsaw, IN. Not only a Trichologist care provider he has ascended his ground breaking methods into the media such as; Essence, Star and Heart & Soul among other magazines and as been interviewed by television programs such as ABC's "Good Morning, Texas", CBS's "Positively Texas", Fox's "Insight", and UPN. Together OxyAire & Rodney Barnett Share a commonality as it relates to the science of ageing. Through extensive questioning and scientific assessment Barnett & OxyAire have forged a business relationship that is current within the latest of research so that clients feel and most importantly look their absolute healthiest!
Offices:
Address: 1409 S Lamar St, Dallas, TX 75215
Phone:(214) 904-0330
Website: http://www.rodneybarnett.com
About Doris Mosley
HAIR LOSS AND CAMOUFLAGE TECHNIQUES
Doris Mosley is a world-renowned educator, and coordinator of extravagant hair shows. Hair loss is the nature of Mosley and OxyAire's partnership in order to assist the #1 growing services provided in salons everywhere. Doris Mosley, a cosmetologist, educator, stylist, and beauty industry trailblazer directs the Odyssey Salon. Ms. Mosley has been featured in top trade magazines where her innovative hair cutting, styling, and coloring approach have been featured. She has owned her own hair salon, acted as education director of a cosmetology school, and developed her own line of professional hair care products over the past 25 years. Both entities express dedication and technique to design revolutionary results for clients extending beyond the state line of California. Hair Replacement is guaranteed to increase your client revenue base and boost the confidence of others while creating an educational environment. Together OxyAire & Doris Mosley tailors years of knowledge and expertise necessary to effectively service your hair loss clients, and the confidence needed to take you to another level.
Offices:
Phone:310-680-7367
Address: 225 S LA Brea Avenue Inglewood, CA 90301
Website: http://www.odysseymedispa.com
For more information on oxygen facials and other spa treatments please contact OxyAire of Beverly Hills at 626-255-6884