About Us
Our Services
O2 Business
Latest News
Oxygen Facial & Scalp Unit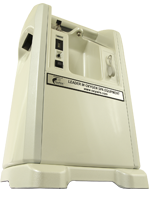 The OxyAire Oxygen Facial & Scalp Unit is the top secret tool in achieving smooth celebrity quality skin!
To get pricing information on this product, please call (213) 688-7812.
Features:
This portable, self-contained oxygen concentrator delivers a topical spray of pure oxygen and liquid skincare products to the skin. It has customizable facial treatment protocols for anti-aging, rejuvenating, acne and more! Includes a starter pack of Oxygen Botanicals for use with a OxyAire Brush Tool.
Specs:
Dimensions 69.9 (H) X 41.9 (W) X 36.8 (D)cm
Power Consumption 350 watts
Weight 24.5 kg
Service Perks:
Free Delivery
Free Installation
Free One on One Training
Affordable Solution to Generate More Profits
OxyAire Extended Warranty
Free Machine Maintenance
If you are a customer searching for OxyAire Oxygen Facial Services, then click here to find the location nearest you.
Before & After
facial pics scalp treatment pics
Products
Start Now
Having your own OxyAire Spa Equipment is easy. Simply fill out the form below for a free OxyAire demonstration.