About Us
Our Services
O2 Business
Latest News
See What Celebrities Are Saying about Oxygen Facials!
Eva Longoria
"The treatments are a necessity before every major event".
Naomi Campbell
"When constantly travelling I get dehydrated and Oxygen is an absolute necessity to replenish my skin".
Contact Us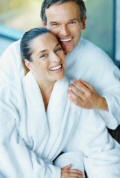 Thank you for visiting our website. Please fill out the for below to inquire about OxyAire products and services.
Before & After
More
Products